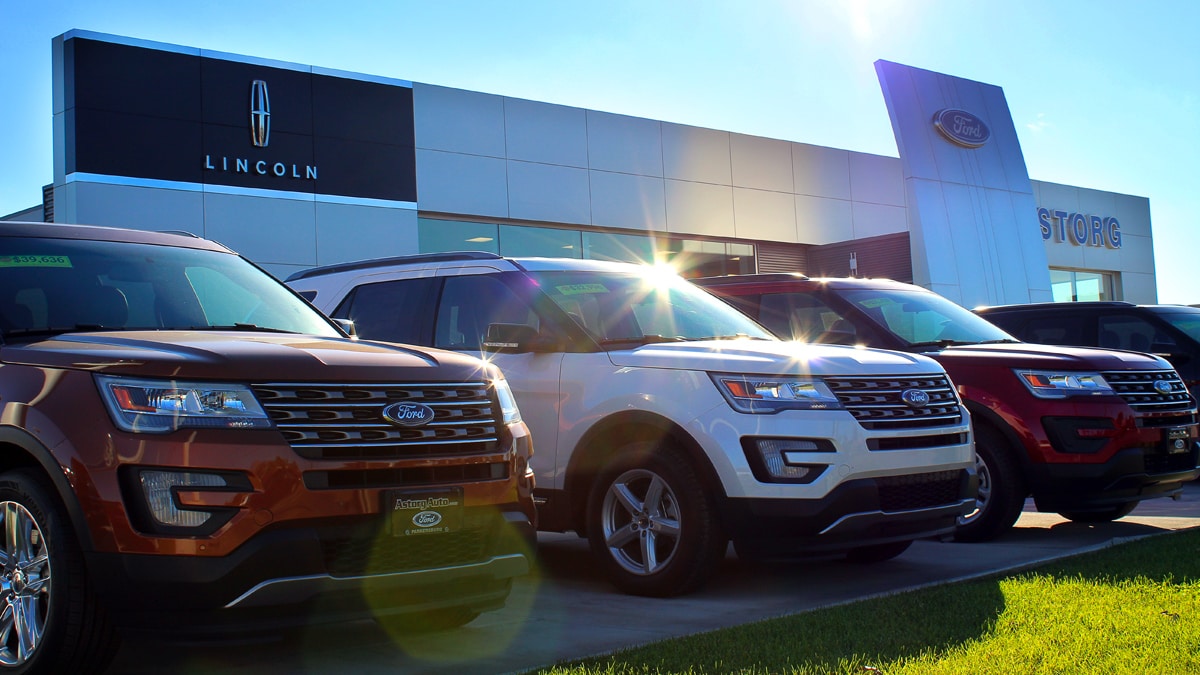 Astorg Motor Company has been around the Parkersburg area since 1967. We first opened as a used car dealer and soon after acquired Buick, Mercedes-Benz, and Isuzu. In the year 1997, we took over the Ford, Lincoln, and Mercury dealership. In 2009 we acquired Dodge, Chrysler, Jeep & Ram with the addition of Fiat coming soon after. At the end of 2016, we acquired Volvo, Jaguar, Land Rover and Mercedes Benz of Charleston. Audi being our newest addition in 2018. We are extremely excited about our ever-evolving line of new cars so that we can better fit your needs. 
    We at Astorg are different than many other dealers in the fact that we are a "One Low Price" dealer. At the beginning of the year 2000, we switched our dealership from a typical "negotiating" dealer to a "One Low Price" dealer. What this means to you the customer is that we put our best price on the windshield of every car on our lot and we advertise that same price everyday to all of our customers. 
    You do not have to be an excellent negotiator to get your best deal here at Astorg. Thanks to our "Non Negotiation" One price system, every customer gets the same fair price. Guaranteed.
    Thank you for stopping by our web site and we look forward to helping you with all of your vehicle needs. Please feel free to contact us at any time toll free